Sales
The Beat Goes On
The Beat Goes On (Nikita) is a 15yo 16.2h Hanovarian mare. Nikita is the quintessential Children's Hunter packer. Nikita has recently earned Champion awards in the Older Children's Hunters at Summer in the Rockies 2 & 3, Circuit Champion SIR 2018, and Horse of the Year 2018. Nikita is kind, comfortable, and an incredible teacher. Take your kid from the stirrups through the Children's on this incredible horse. For lease only. Inquire for price.
LEASED! CONGRATULATIONS TO GRACE MAZER! MANY THANKS TO MEREDITH HOUX REMIGER AND SANDIA FARM! ENJOY MISS NIKITA!
Captain Oats
Captain Oats (Cohen) is a 17.0h 4 year old Holsteiner gelding (Cunningham x Zimplicity). Cohen is good-minded, stunning, and correct. He has been started slowly and properly. Cohen has a huge stride, fabulous rhythm, and lovely movement. He flats in the arena alone or with others, hacks out in the field, and has been started lightly over fences. Outstanding hunter prospect. Inquire for price.
Video coming soon...
TT Buttered Popcorn
TT Buttered Popcorn (Popcorn) is a 7 year old, 14.1h Welsh cross gelding. Very pretty, three nice gaits, great canter rhythm. Jumps a course. Easy lead change. Kind disposition. Eligible green. Inquire for price.
SOLD! CONGRATULATIONS TO THE HANSEN FAMILY! MANY THANKS TO JANIEJILL TOINTON AND NICOLE KANE!
La Mirage (Mia)
Mia is an imported 2004 Holsteiner mare (Con Air x Naomi LH). Mia is brave, honest and reliable, with a lengthy resume in the Child/Adult Jumpers, the 1.20-1.35M, and the Lo Junior/Amateur Jumpers. Mia is also versatile enough for the USET medal, with a phenomenal canter, great rideability, and big step. Inquire for price.
SOLD! CONGRATULATIONS TO ELLIE O'HEANEY! MANY THANKS TO LINDSEY KNIGHT!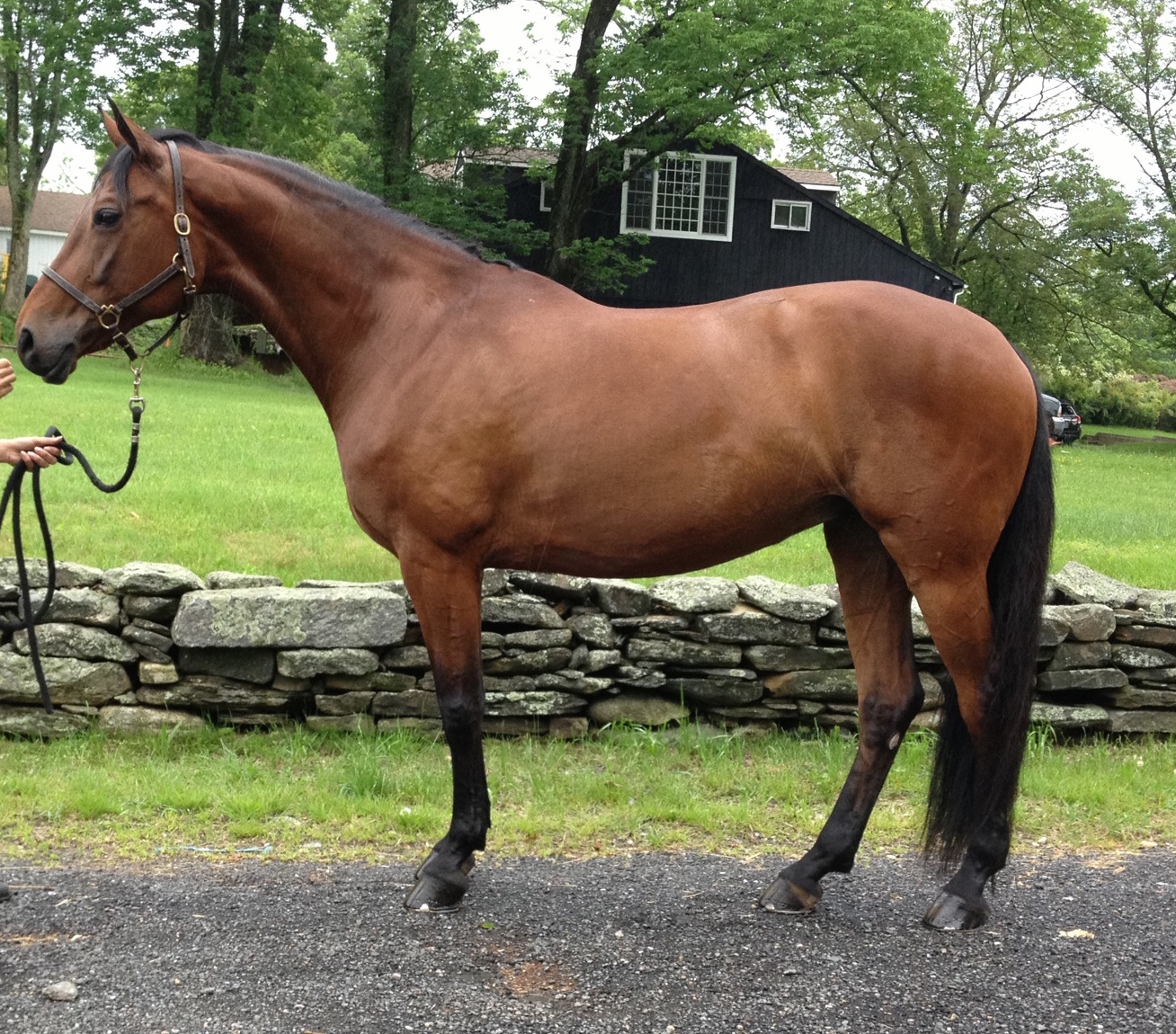 Sonnet
Sonnet is a 2001 Holsteiner mare (Sonic x Poetry In Motion). Sonnet has a big step and plenty of scope. She is happy to work in the ring or hack in the fields. Inquire for price.
SOLD! MANY THANKS TO HEIDI BRANDT!